Course description
The course consists of eight chapters that will cover different areas of playing: technique, strokes and syllables, speaking djembe rhythms, sheet music adaptations, and Adama´s own compositions.
You will learn to play the djembe sensitively and musically - a way that made Adama Dramé world famous.
8 video lectures
134 exercise loops in 3 different speeds
PDF sheet music

over 13 hours of video material
Adama's biography
Scroll down for a free preview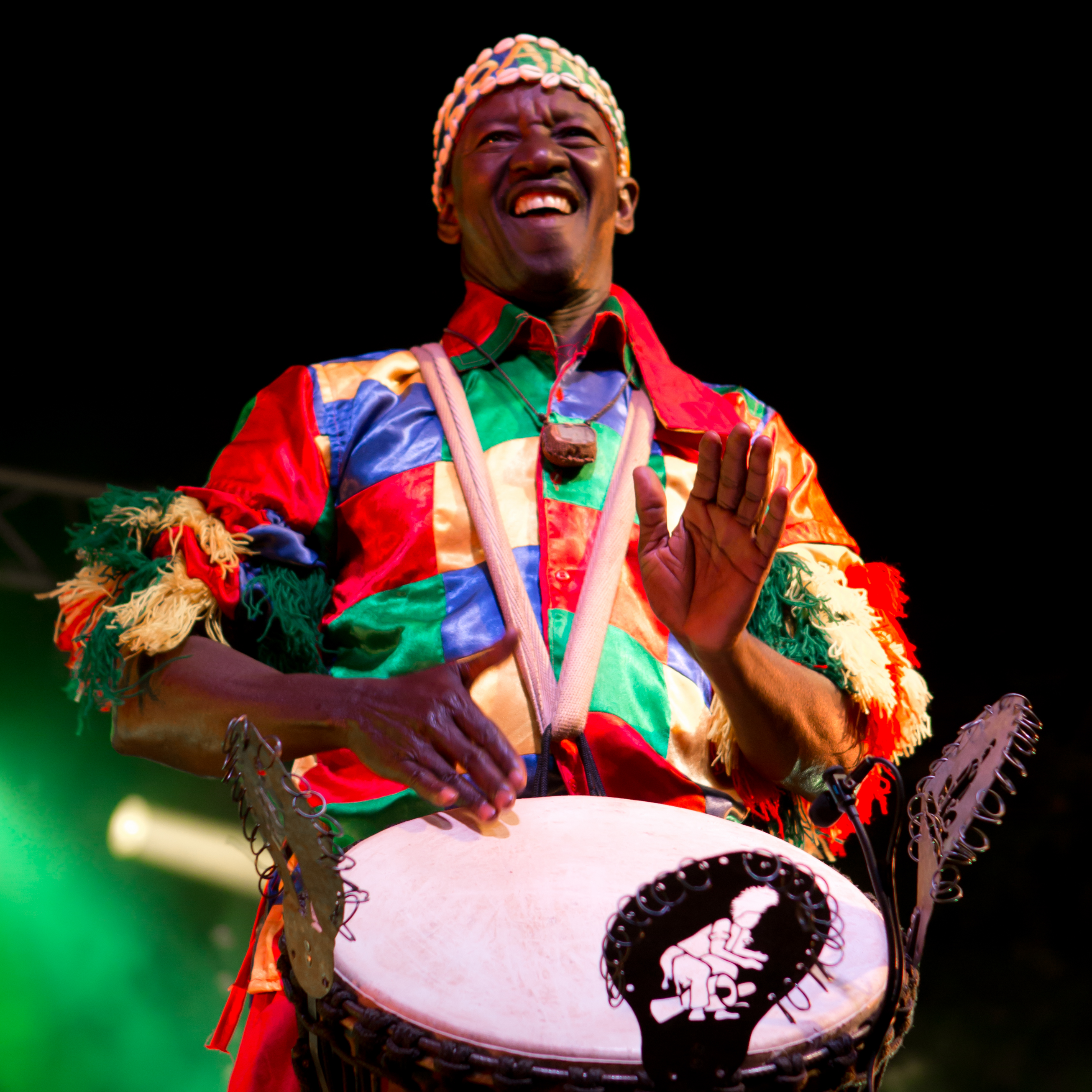 Adama´s unique playing style extends the possibilities of musical expression on the djembe.
His vocabulary consists of ten strokes, and each of them corresponds to a syllable. His technique combines elements from traditional West African style, Cuban conga, and Indian tabla.
It´s easy to learn from Kalanso. Each chapter contains a section where you get to practice with Adama.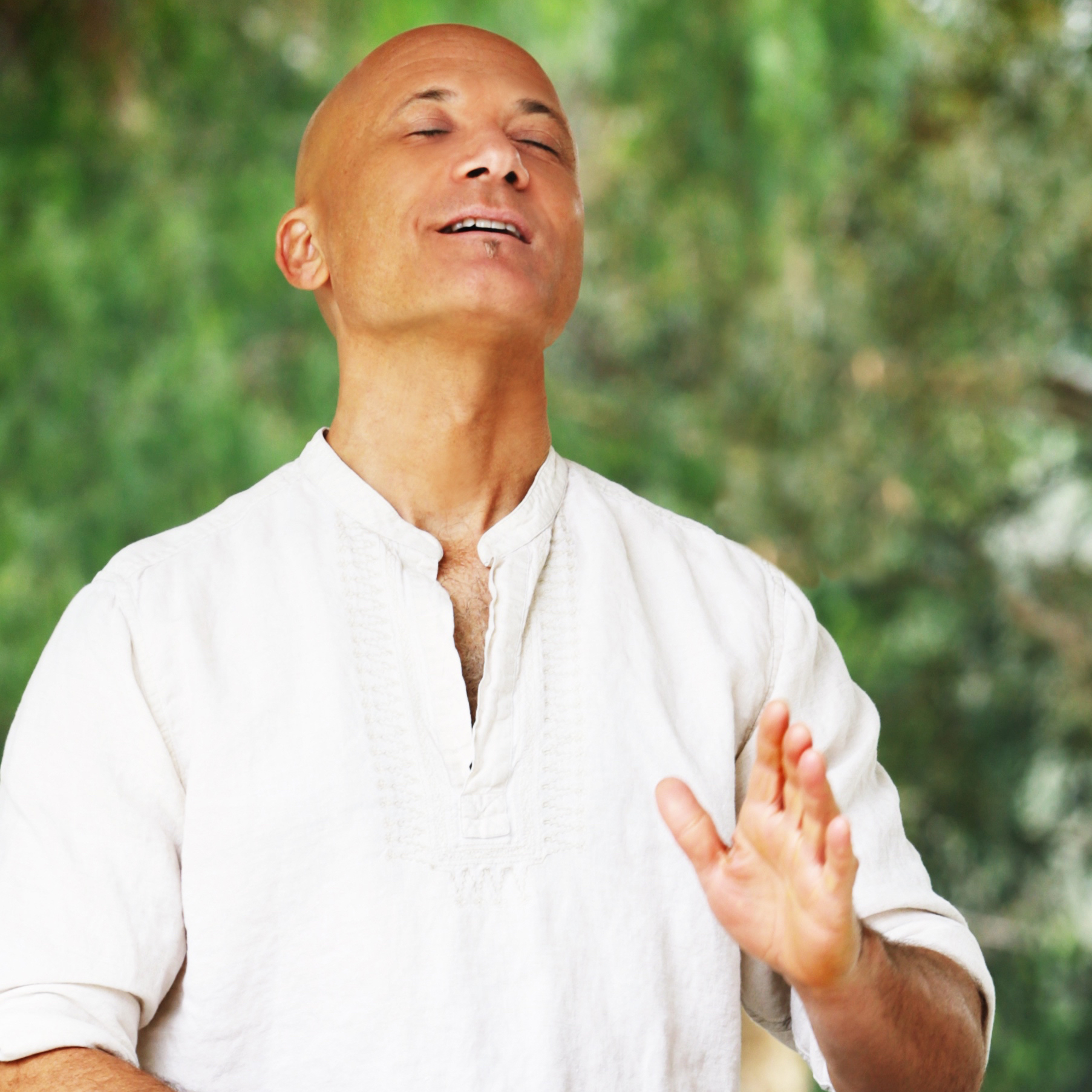 Kalani Das
MT-BC, World Drum Club YT Channel
" Kalanso is an intimate visit with a master musician. Students will discover new ways of approaching the instrument, not found elsewhere. The rhythms, textures, tones, and compositional nature of the material can provide years of discovery, challenge, and enjoyment. Kalanso is a unique opportunity to grow as a musician, drummer, composer, and performer. "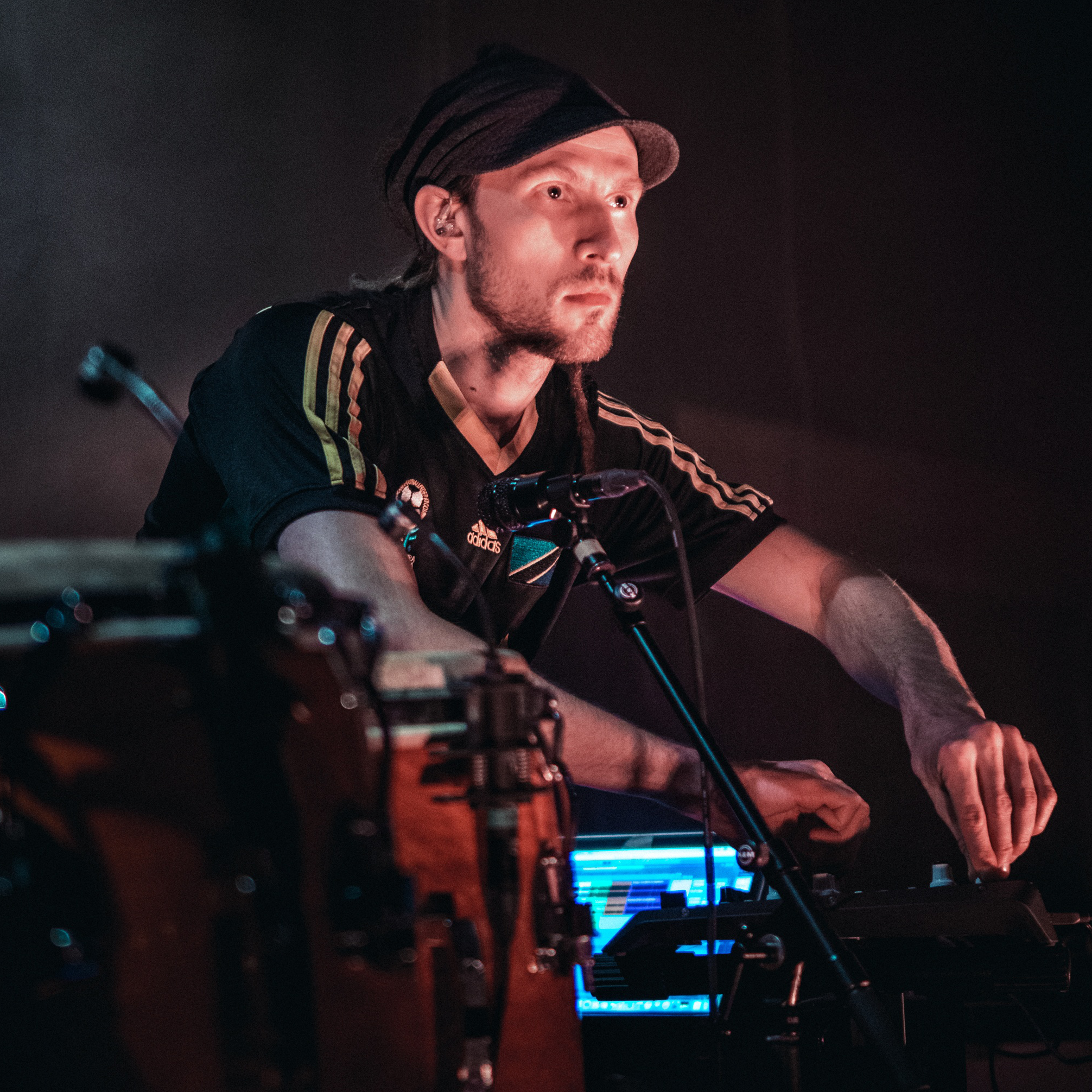 Juuso Hannukainen a.k.a. Batusizer
Percussionist, Producer
"It was inspiring to meet a musician who has expanded different possibilities of this great instrument without forgetting where it comes from."
Michel Weelen
Percussionist, djembe instructor
"The musical material is absolutely great, and there is work for years."
"Standing on the shoulders of ancestors, viewing towards the future."
Djembe master Adama Dramés career is exceptional in many ways. He is one of the first ambassadors of the Djembe drum, touring internationally since 1979.
He is the first percussionist to become famous for solo performances with the djembe.
Up to these days, his unique playing style is being constantly developed and adapted to new musical settings.
After 54 Years of career he refuses to consider his music a museum object but still keeps searching for new dimensions of his instrument - the djembe.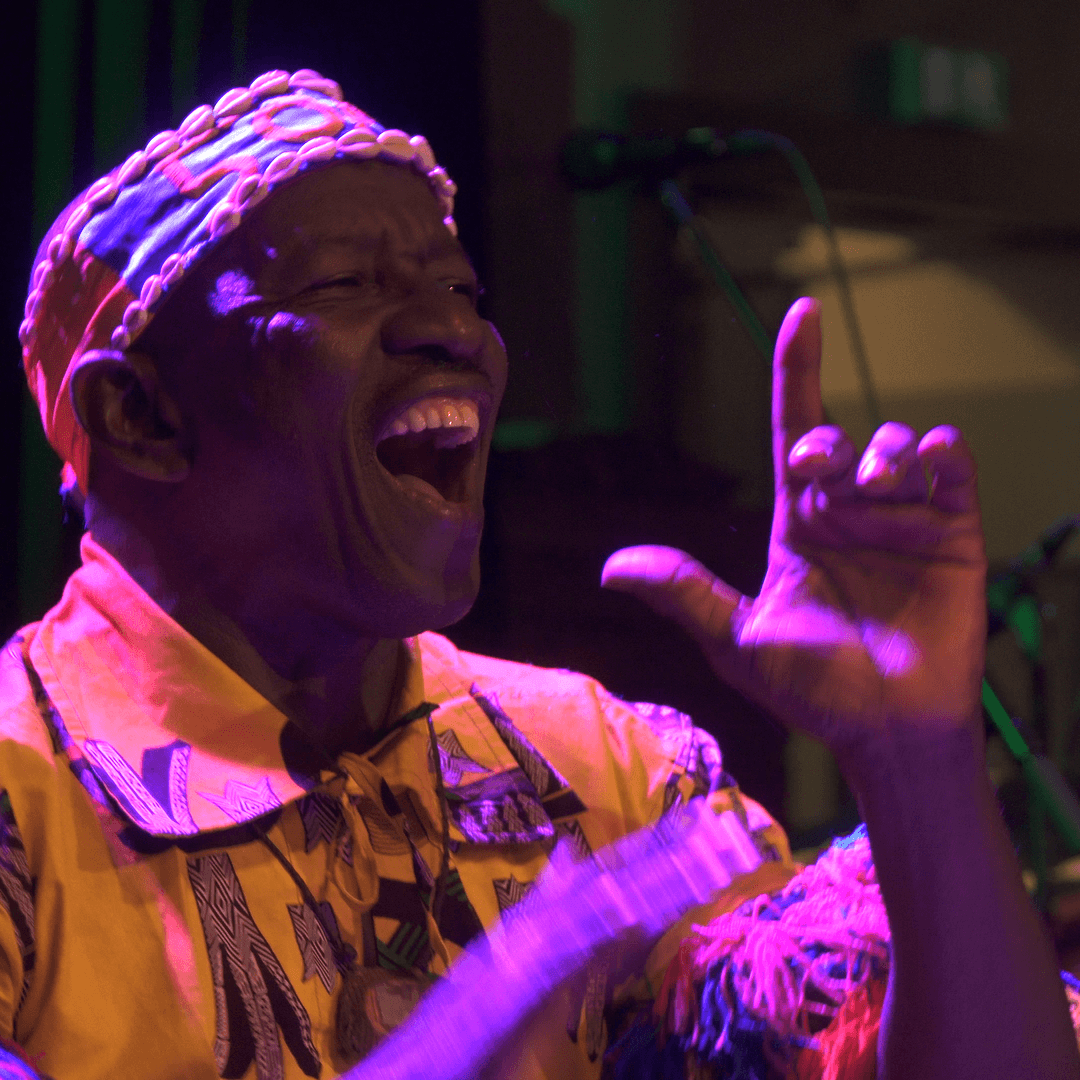 Choose from two different options
Frequently asked questions - FAQ
I am a complete beginner; will I be able to learn with Kalanso?
Yes, The tutorial consists of 8 chapters, and the first two are suitable for entry-level beginners. Once you practice the first chapters successfully, you will be able to proceed to the next chapters.
I am an experienced/professional player; what will I get?
In Kalanso, Adama Dramé reveals his complete playing technique for the first time in front of cameras. Once you learn the method through chapters 1-5, chapters 6-8 will provide enough material to take your playing to the master level. Profound studying of chapters 6-8 can take several years of practice, even for professionals. You also get to see Adama´s exclusive interviews and tips on how to become a good djembefola.
What is Kalanso?
Kalanso is a complete tutorial for the djembe by master drummer Adama Dramé. The tutorial features 13 hours of video material, 136 exercise loops, play-along videos, written instructions, complete sheet music, exclusive interviews, and Adama´s biography. 
How do I use it?
Kalanso is a step-by-step online course. Once you enroll in the course, you get access to the curriculum. You can use it on mobile devices and computers; the amount of devices is not limited. 
Can I buy temporary access to Kalanso?
No. All the plans are for life. 
What are the system requirements to run Kalanso?
You need a device that can play videos and has a good internet connection. Even slower connections can be used, but the video quality will be automatically reduced. Using headphones is recommended. 
Can I use it offline?
You can practice without the videos when you write down the syllables and print the sheet music. You can only access the videos online; you can not download them.
Is there a money-back guarantee?
No. If you are hesitating to invest in the complete course, you can buy the lessons individually. Check the testimonials section for reviews.
Is Kalanso available in other languages than English?
For the moment, the material is available only in English. A French version will be published in 2021.
Can I give Kalanso as a gift to someone?
Yes. You can enroll in a course and pay for it as usual. Instead of adding your e-mail address, use the e-mail address of the person you want to give it to. Set a password, give it to the giftee, and ask to change it afterward.